Domestic and international transport
We have been supporting various industries for over 25 years, offering professional domestic and international transport services.
Transport, shipping and warehousing
Our vast experience allows us to effectively support our customers with every order. We operate a fleet of over 30 vehicles with short service life (less than 2 years), conforming to the EURO6 emission standard, and complying with the requirements for the carriage of various types of cargo, including dangerous goods (ADR). Geber Sp. z o.o. stands for expertise and reliability!
WE ARE IN CONTINUED EXISTENCE IN THE TRANSPORT, SHIPPING AND WAREHOUSING BUSINESS SINCE 1996.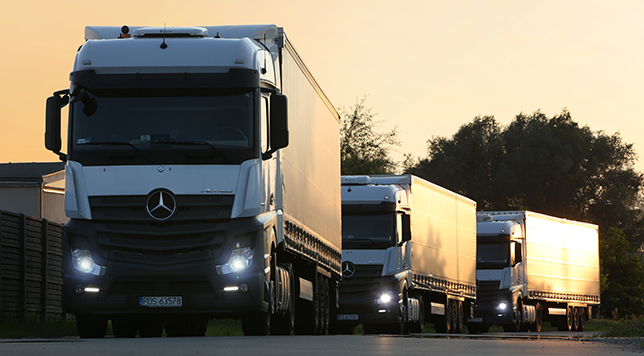 TRANSPORT
We offer domestic and international transport services stretching across Europe.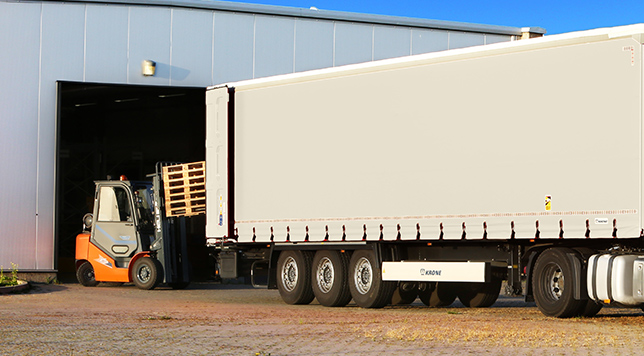 Warehousing
We have a modern warehousing facility, 2600 m2 in floor space and 6.6 m in height.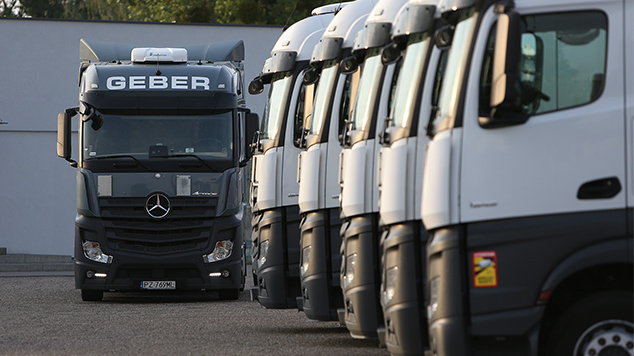 Oversize transport
Our offering also covers the carriage of specialised and dangerous cargo.
Do you need a trusted partner? We will carry your cargo to the location of your choice anywhere in Europe.
Our offering goes beyond industrial and food cargo. We also provide professional special cargo transport, including dangerous goods covered by the ADR convention. Our vehicle fleet ensures that the goods are transported in strictly controlled temperatures, including air cargo covered by special protection measures.
DOMESTIC AND INTERNATIONAL

TRANSPORT
We hold all licences for domestic and international transport, including for example a special licence for waste transport in Germany. We support various types of cargo, both full container-loads and non-full loads.
EUROPEAN

REACH OF OUR FLEET
One of operating foundations is the international transport of goods, something we have been doing since Poland's accession to the European Union.
We operate across the continent, and the key countries we are present in include:
Poland
Germany
Belgium
Netherlands
Austria
Switzerland
Italy
Denmark
Czechia
France
Sweden
Slovenia
Luxembourg